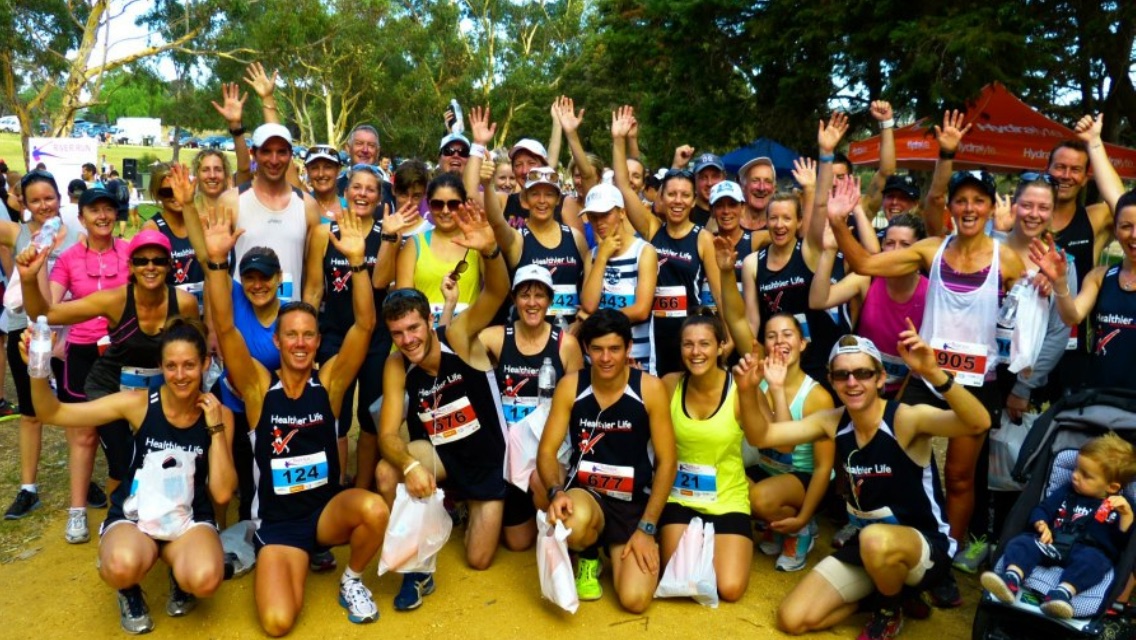 Start your health & fitness journey today!!
Brent Durran – Healthier Life
I started working as a Personal Trainer and Gym Instructor in 2003 and am now a FULL TIME Personal Trainer (and I just love doing this work)
My qualifications include:
• Qualified Certificate 3 Fitness Instructor
• Certificate 4 Personal Trainer
• Triathlon Coach
• AusSwim Teacher
• Nutrition in Sport Certificate
• Boxing Certificate
• Mediball Certificate
My experience includes:
• Coaching at Geelong Grammar
• AFL Football
• Tennis
• Weight Reduction
• I am currently competing in triathlons, marathons, ocean swims and fun runs.
Click here to read more about Brent.
HAPPY CLIENTS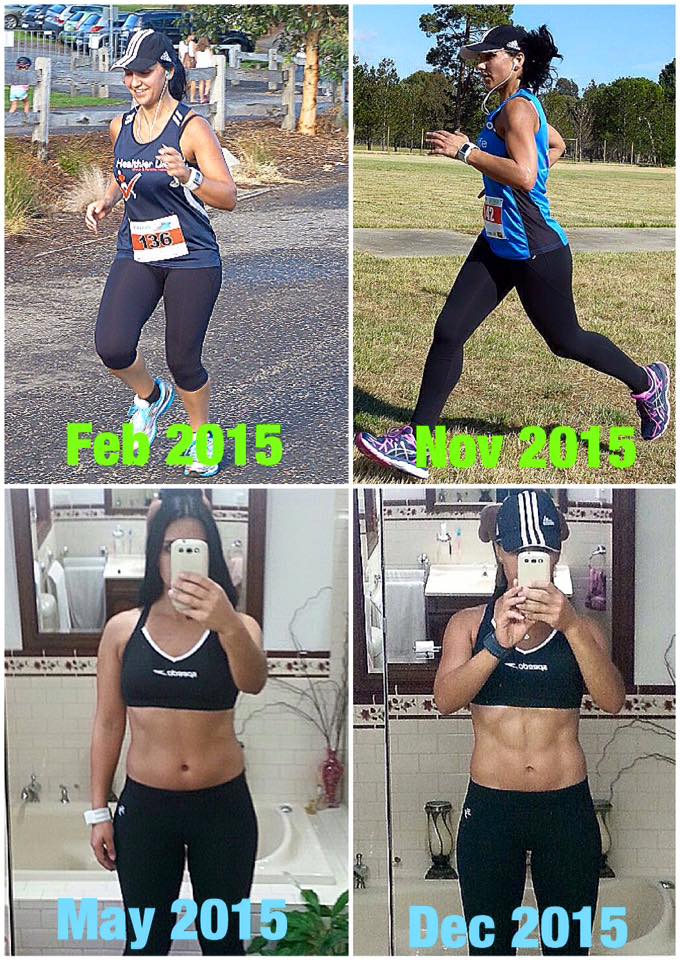 Marie Kladas
I started training with Brent Durran's Healthier Life group in April 2014, attending 1 – 2 group sessions each week. There are various levels of fitness in these group sessions, so ANYONE can join in whether you run, jog or walk. Brent is fantastic at welcoming and motivating people, and ensures
that each person in the group trains to the very best of his/her ability. Brent truly cares and is passionate about each individual meeting his or her health/fitness goals. He has created an incredible training group which I was so pleased that I join a fitness group where the culture was so welcoming and supportive.
In May 2015 I spoke to Brent about losing a few kilos to improve my fitness & to get rid of a few stubborn kilos, and Brent introduced me to the Metabolic Jumpstart (MJ) program.  My health goals (like many people) were to lose a few kilos and improve my fitness. To date, I have lost around 8 kg's, I have drastically improved my fitness/run time, my energy levels are higher, my body fat has decreased, and I no longer have any lower back or stomach pain. The Healthier Life MJ food plan which helped me lose weight is simple to follow, inexpensive, non gimmicky and is a fantastic way to get your nutrition organised. You eat real food, the results are fantastic and it's long term! What keeps me on track is the accountability of the MJ Facebook group and the wonderful support Brent provides as a MJ coach and personal trainer. Yes – there are weekly weigh in's, which can be daunting at first….but you soon get over that fear, especially once you see the kg's dropping off! But mostly, being a part of this group helps to keep you being accountable. Everyone is in the same boat & it's a completely supportive & respectful environment where results/feedback/support is provided. Personally, I know being a part of this online group is what keeps me accountable and on track, hence my decision to stay subscribed to this program since I began in May 2015.
As a result of my fitness increasing, I also won my first ever run medals/trophies, placing 1st female in my age category for fun runs such as Run Geelong, Run Lara and the Roo Run all in 2015. I could not be happier! I have recently linked into running longer distance with a couple of friends I met through the Healthier Lifer Group. It's MUCH easier when you have a group of like-minded people to train with. In doing so, I have completed a half marathon distance (on a training run) which I had NEVER run before. I absolutely did not think I would ever run that distance! Who knows what's on the cards for future events. All this has proved to me that with some discipline, hard work and professional guidance, anyone can achieve their desired results.
I know I COULD NOT have achieved the above without the encouragement and guidance from Brent Durran as my trainer.  For anyone who is seeking positive changes to his/her health (without a fuss or gimmicks), I cannot recommend contacting Brent Durran highly enough!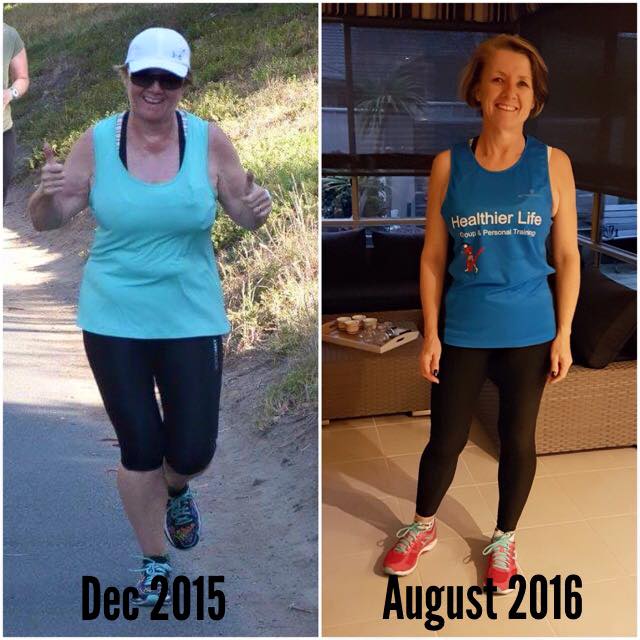 Lisa Walter
I started running for fitness 5 1/2 years ago. Never having been a runner or athletic in any sense of the word I received advice from running friends for how to get started and increase distance over time. However, after completing my first Half Marathon in Geelong in 2012, I started to have a few issues with severe muscle tightness and then injuries (a torn calf muscle among other things) and back problems that have been chronic since I was a teenager. This continued for a couple of years, and as a result I struggled with weight gain. I knew I should be doing more cross training to gain strength and give me more stability, but the gym is not something I knew I would commit to.
During last year I had noticed a number of posts on Facebook for Healthier Life Group Training, and noticed Brent's positive attitude and encouragement to his clients. I thought group training would be something I would like to try. I discussed it with my husband Craig Walter as I knew he also wanted to improve his fitness and running.
My goal was to improve fitness and strength in order to combat my back issues and I have not only achieved this but so much more. I think it is the best thing we could have done for ourselves, no question. My back issues have settled down and I am now enjoying running again. I have lost 10kgs since following the Metabolic Jumpstart Program and I again completed the Geelong Half Marathon in April, this time with a 15 min PB! All of my running times have improved beyond what I expected in such a short time; 7 min PB for 5km and 5 min PB for 8km. I have now registered for the Medibank Melbourne Half Marathon in October.
Brent continues to encourage us to try new events and his positive attitude to set goals is conveyed to his clients; everyone is very welcoming and supportive, and age is no issue. I look forward to every session and the Free Sunday run which is a bonus.
As I get older it has become more important to me how I feel and I can honestly say I "feel" great and I want to feel this good for as long as possible.